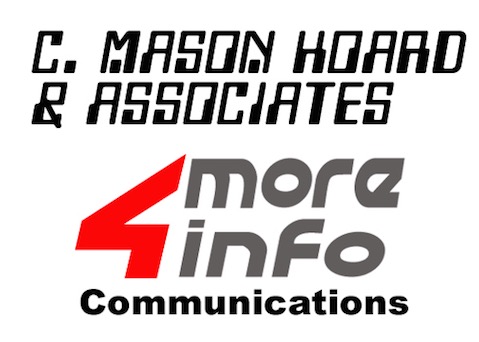 Welcome! Come in and check out 4moreinfo Communications, the internet face of C. Mason Hoard & Associates.

We offer a dynamic range of products and services, designed with your business needs in mind. Look around, see what we have that can make your business run smoother or just save you the time, money and the hassle of doing it yourself. Our core competency is managing the parts of your business that aren't in your core competency - which means you aren't good at doing it. If you don't see what you are looking for, ask.


Communications

Marketing

Brand Identity

Infrastructure redesign and management

We have a delicate blend of the best new technology and older tried-and-true successes, all wrapped in a 20+ year old firm.

See what we can do for you.